Social media
marketing
To get the most out of your social media, you really have to be a jack of all trades. You have to be an online marketer, designer, copywriter and social advertising expert. You don't know how to do this? Or you simply don't have the time for this? No problem! The Dare Company knows everything about how to successful use social media marketing. From creating content and determining strategies to social advertising, we do everything to make sure that your marketing (communication) objectives are achieved.
What is social media marketing?
You may never have heard of social media marketing, so let's start with some explanation. Social Media Marketing (SMM) is a marketing technique in which social media channels are used to achieve marketing (communication) objectives. Platforms such as Facebook, LinkedIn, Instagram, Twitter, TikTok and Snapchat are used. Unlike some alternatives, this form of marketing has an interactive character, so potiential costumers are not only tracked down, but are also encouraged to participate in the communication. This happens in the form of likes, sharing, reposts, comments or simply the following of your company's social media page. In this way, you not only find your costumers, but you get to know them as well. They even take care of a piece of marketing for you if you do it right!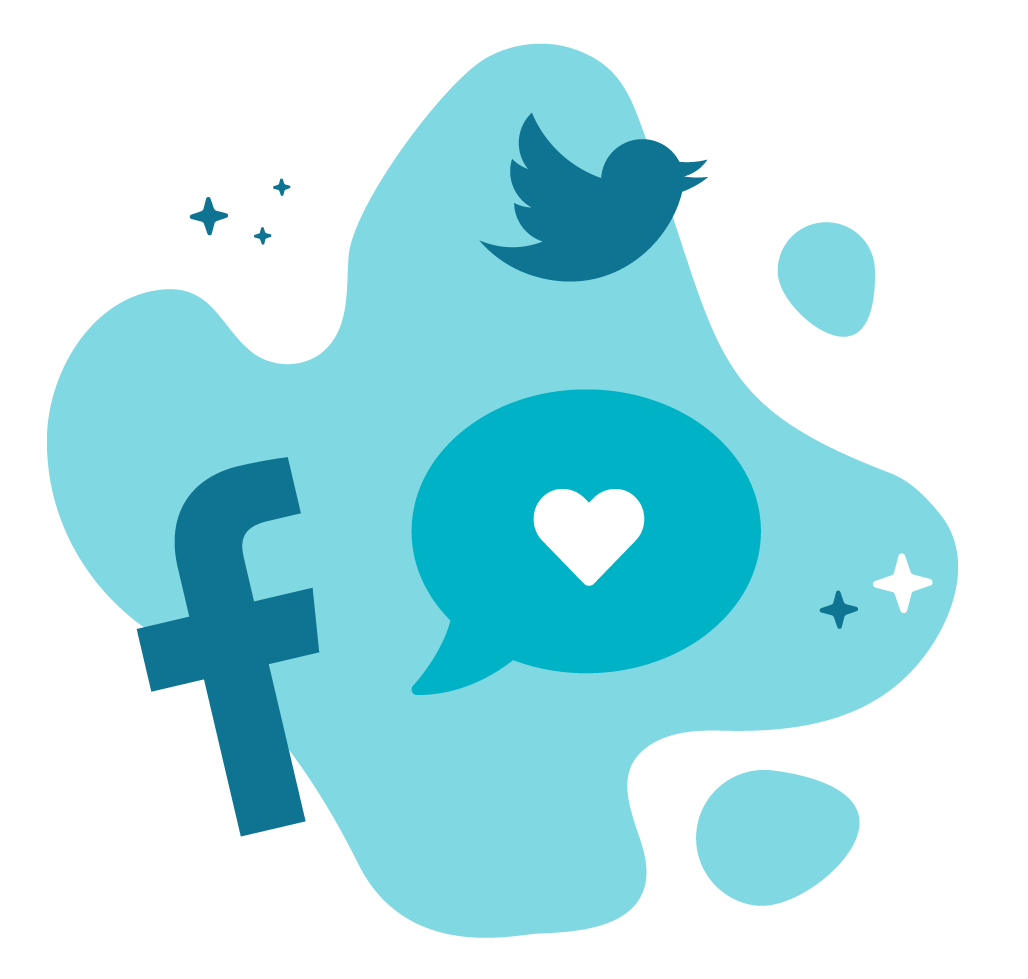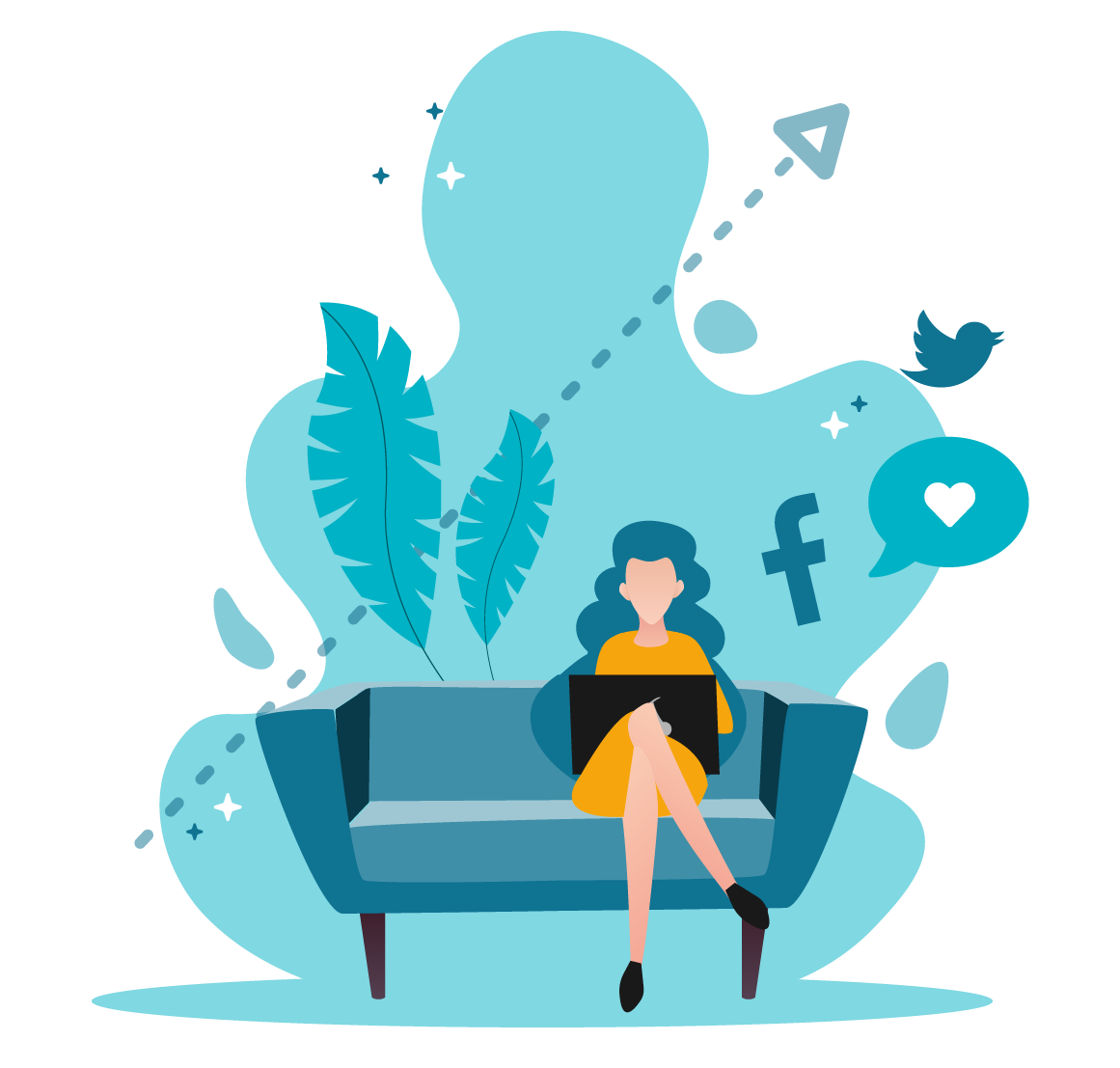 Why social media marketing?
Social media marketing is now an integral part of the world of marketing. It is more important than ever to reach people through the latest communication channels. A lack of presence on social media, or being present in the wrong way, can cause you to be defeated by your competition.
The benefits of social media marketing
With the right approach, companies can benefit in many ways from their social media marketing. Important benefits are:
Increasing reach and brand awareness
You can reach your target group very easily through social media. Not only do you have a means to reach a large group of people, you can also easily find and reach the right people (your target audience). Good content can make your organisation immensely popular in no time!
Good for SEO and stimulates website traffic
Google takes social media into account as a factor in the ranking of your website. By including a link to your website in the posts, the traffic to your website will increase considerably. So it is an extra benefit for both your search engine optimisation, and for your social media itself!
Outsource social media
Many companies would like to get started with their social media, but have too little time, knowledge and manpower for it. In that case, outsourcing your social media to The Dare Company is the right decision. Our social media specialists are happy to help you realise successful social media marketing. Want to know how we do this? Read on!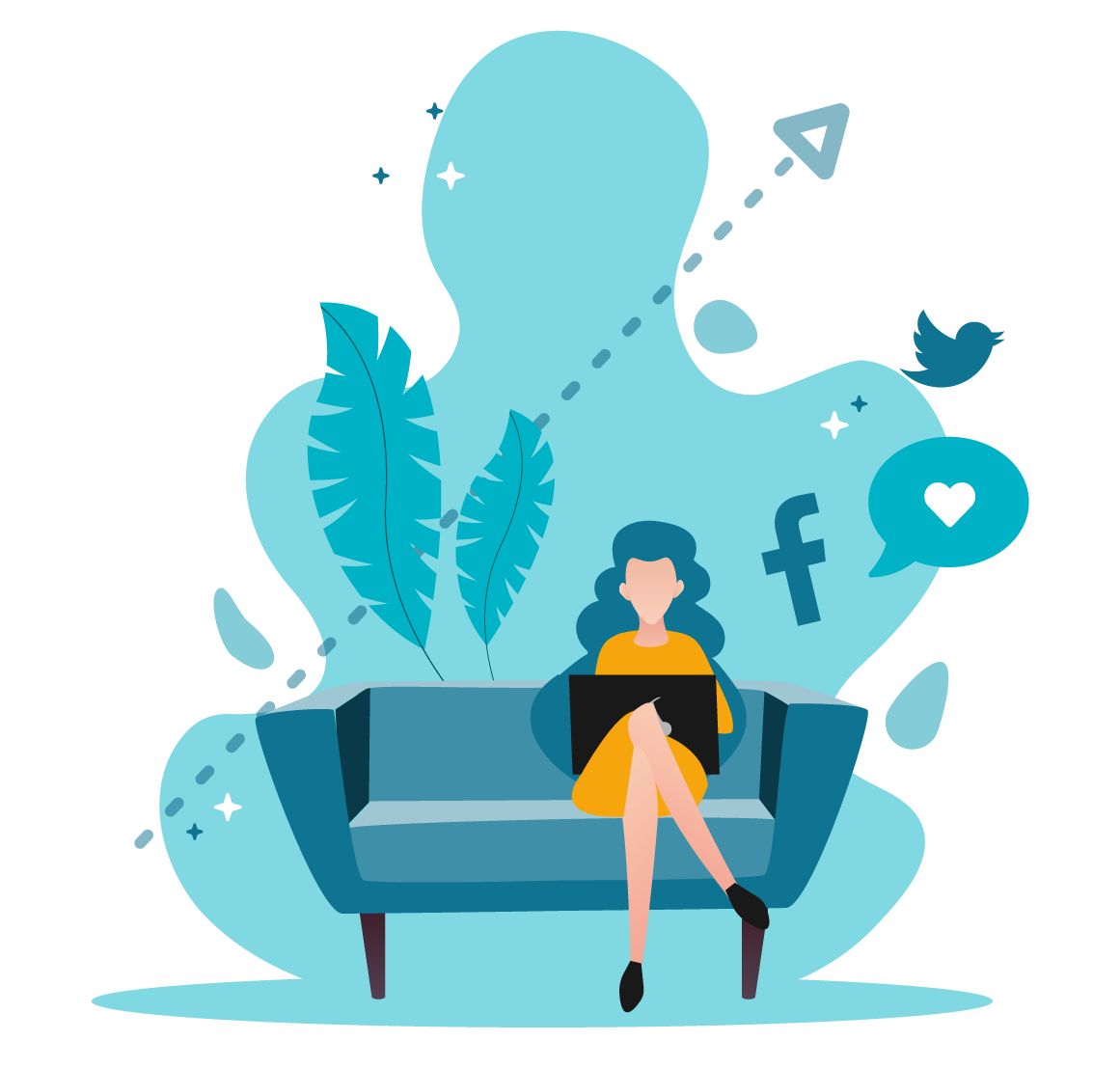 Get started with your social media strategy
Successful social media marketing requires the right strategy. In most cases, companies do not have a strategy for their social media. Do you recognise this problem? We have the expertise to draw up a social media strategy that will fulfill your marketing (communication) goals.
Before we get started, we analyze your current social media channels and research the bottlenecks. We expand channels and set them up where necessary and we include the appropriate strategy and goal(s) in the social media plan. After this, we get started with creating the content calendar. This is a planning about when content is published on which channel. We take the target group into account and examine where and when they are online. The Dare Company has the expertise to create appropriate content for every channel.
Content for social media that makes the difference
You want to attract the attention of your (future) fans. This is difficult, because competition between companies on social media is very high. Our social media specialists know exactly how to create effective content for your social media marketing. We take a closer look at your social media channels and write a social media marketing plan with a solid strategy, which can be implemented immediately. We can do this for both the B2B and B2C market. Ultimately, you will benefit from more likes, comments, pins, pluses, followers and hearts. Our writing talents know exactly how to hit the right chord to increase engagement. Through this you will develop a stronger brand!
Stimulating the eyes with visual content
Our creative branch creates visual content that perfectly matches the textual content. Think of creative images that immediately grab attention. But also videos or animation ensure a higher engagement. We produce visual content that perfectly matches your target audience. Think of creative images that immediately grab attention, a corporate video for YouTube and the most creative TikToks.
You don't have the resources and knowledge to create visual content yourself? Our content specialists are eager to get started and are happy to take on any challenge!
Advertising on social media
Do you want to achieve quick results through your social media channels? That is also possible! We have extensive experience with social media advertising. We will set up a campaign based on your marketing (communication) objectives. We then target the desired audience and ensure that the message is shown to potential fans. We have extensive experience with social media advertising. As a result, over the years we have already carried out several successful campaigns on advertising platforms such as Facebook, Instagram and LinkedIn.