The strenght of
Cryopower
Cryopower is the very first cryotherapist in Rotterdam. This scientific proven method exposes the body for a short period of time to extremely low temperatures. Your body reacts to extreme cold. and these reactions have healing aspects. This form of therapy is often used by athletes, to lose weight, to boost muscle recovery and to counteract the effects of aging.

Online marketing and SEO
In order to support CryoPower, we have taken upon the challenge to be the marketing partner. The website is completely SEO proof. SEO, short for Search Engine Optimization, is the tool takes care of for the visibility in search engines. It is the online marketing practise focusing on relevant search queries to efficiently target the audience. The higher the website appears in the search engine rankings, the more traffic is directed to the website and the chances of making more conversions will increase.
Furthermore, we have the creative task to manage the social media accounts of Cryopower. Facebook, Instagram, LinkedIn and Google+ are all used to market the brand as broad as possible.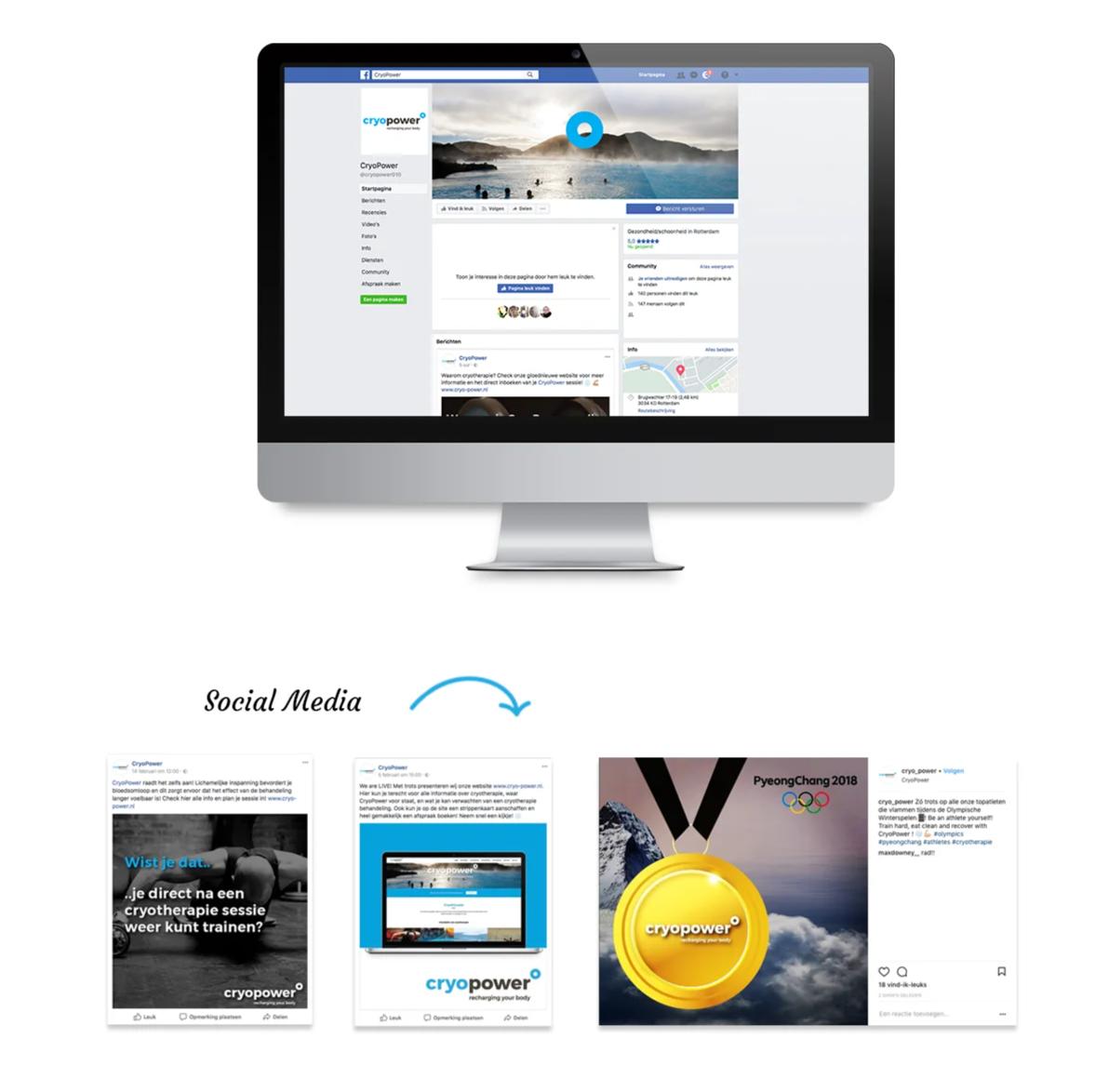 Grafic Design
As for design, we also started at the bottom. We have worked very hard and the results are impressive. The illustrative design that is visible throughout all communication has been created to suit the brand in a perfect way. The circle on top of the logo looks like a degree-icon as well that it resembles the shape of the cryotherapy cabin. The entire corporate identity needed to be crisp and clean. This style has been implemented in the business cards, the letter paper, the website, social media and videos.
Website development
A great website is of course a vital element. We designed and developed a website in line with the Cryopower brand; fresh and clean. The website provides information about the brand, the founder, the treatments and its effects. The website also offers the possibility to book your appointment right away!