Dokter Bosman
Dokter Bosman offers psychological care to children, adolescents and adults with psychological problems or disorders. We have been approached by Dokter Bosman to publish various marketing communications online. You can think of paid Google Ads, but also social media content on platforms like Facebook. The online marketing team of The Dare Company is specialised in all facets of search engine marketing to improve Doctor Bosman's visibility in search engines. In addition, we also provided Dokter Bosman with various design solutions. This includes creating different designs for infographics, marketing campaigns, brochures and corporate branding extensions such as the restyling of the Autism Knowledge Center.

Online Marketing
For Dokter Bosman, we developed both Google Search and Google Display campaigns. The Google Search, or search advertisements, focus on psychological care. The campaign is set up to expose the aspects of ADHD, autism, and depression separately. Dokter Bosman developed online self-tests in order to offer a first insight for the target audience.
Within the Display network, we focus on branding. We constantly try to answer the question of how we can draw attention to Dokter Bosman and create brand awareness. We create a link between the target audience and the brand on a subtle and playful way. Furthermore, our online marketing unit Dare to be Found creates images for the social media posts.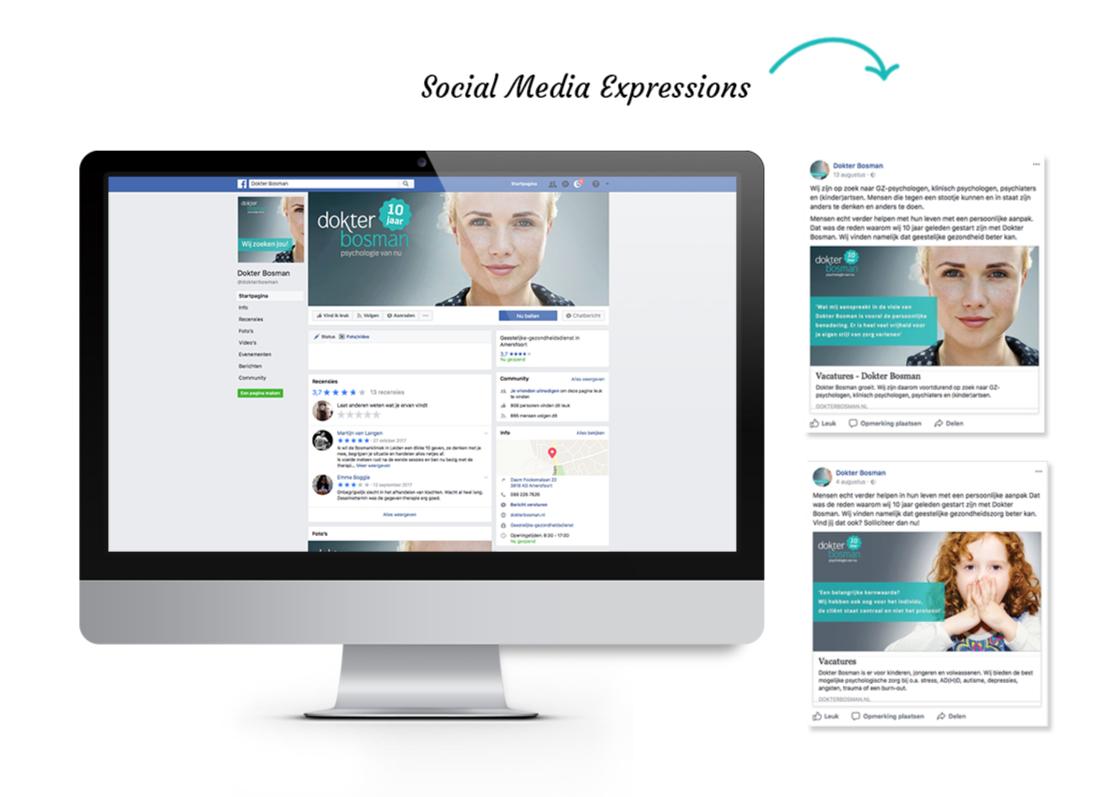 Graphic Design
The collaboration with Dokter Bosman is primarily based on graphic design. We have updated the entire corporate identity and implemented it in all expressions. The website, writing paper and business cards now feature the beautiful, new design by Dokter Bosman, made with pleasure by The Dare Company!
Printed material
Dokter Bosman expresses a lot through printed media. Relying on the existing corporate designs and identity, we have created several new logos and designs. There is a constant flow of new projects such as the "Autism Kennis Centrum", for which we deliver new designs. These designs are used for postcards, infographics, referral cards, and leaflets.
10 years dokter bosman
The Dare Company was proud to partner up for the 10-year anniversary of Dokter Bosman. For this special occasion, we designed and implemented a brand new logo!
Postcards and infographics
Dokter Bosman distributes various printed messages to make their information more accessible. Through the specific subjects of these postcards, they create trust. The printed expressions are also used for online advertisements in order to create brand awareness.