Rotterdam Business Events
Rotterdam Business events is the number one event agency in Rotterdam. They organise all kinds of packages, such as company outings and team outings; for example, they organise tours through the port with which you can discover the center of Rotterdam in the best way possible!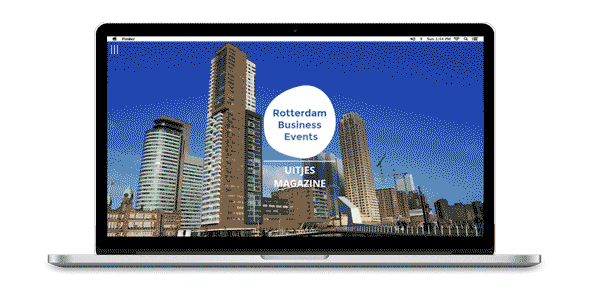 All business events in an online magazine
Rotterdam Business Events focuses on innovations and creative developments. The online appearance of their business events need to match this innovative mind-set. The Dare Company developed an online magazine / flyer in which it is easy to scroll throughout all categories and gives you a good impression of their offer. All events are visualised with great, large pictures in order to achieve an attractive appearance. Due to the large pictures, the magazine is very good-looking on desktop, but the mobile and tablet versions are designed to work perfectly as well. The 'flyer' is developed to be easy to update, which is a must for the constantly growing offer of Rotterdam Business Events.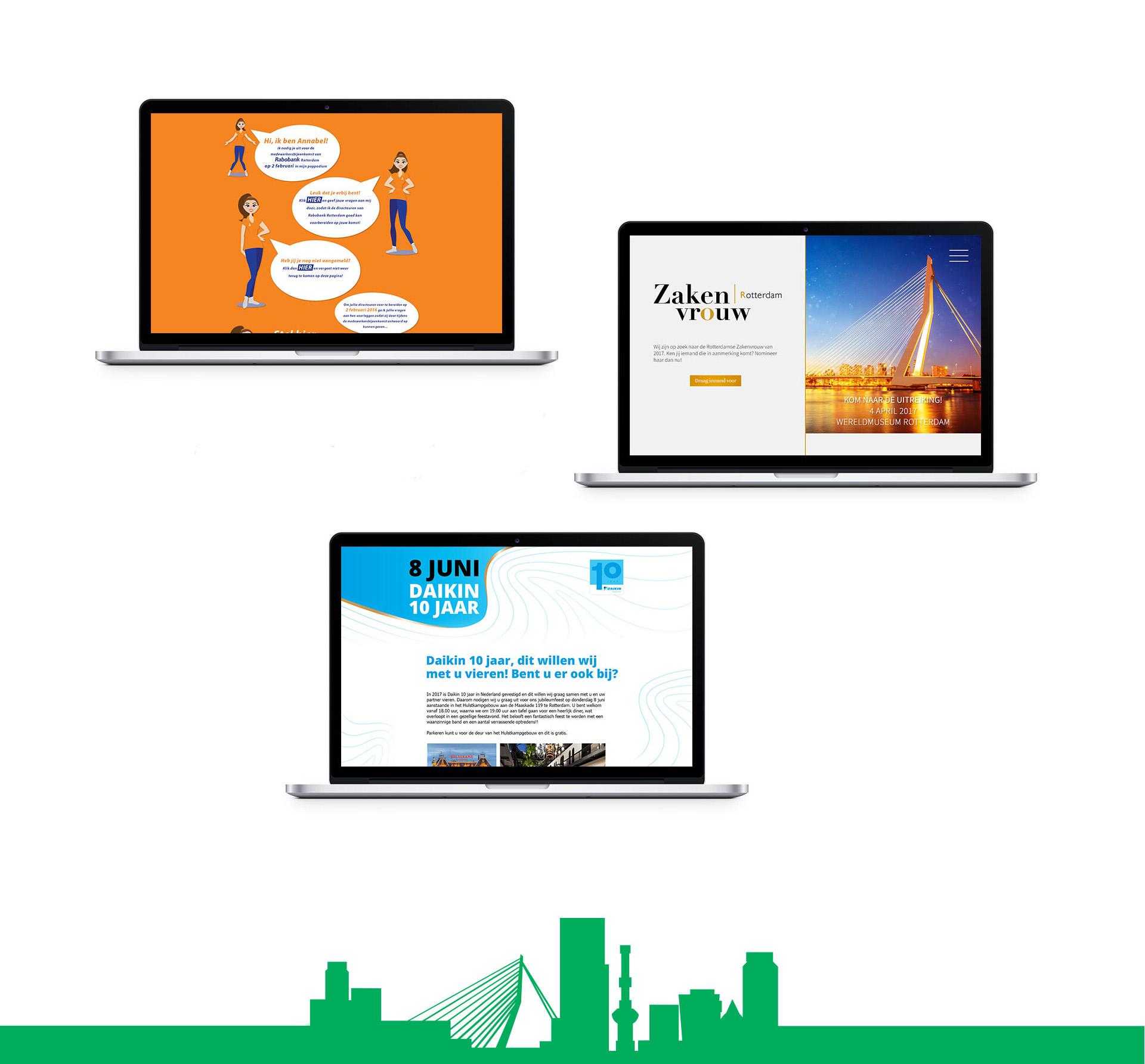 Rotterdam Business Events and The Dare Company; a perfect team!
The Dare Company takes care of the invitations of numerous business events organised by Rotterdam Business Events. Designs as well as sending out the invitationss is carefully organised by the The Dare Company. The brand appearance of RBE and the event will be implemented, and a suitable mailing and event website will be made for this. All invitees are kept informed and the database fills itself with data. Rotterdam Business Events always ensures a spectacular event.