Rise Treatment Centre
The unique clinic of Rise Treatment Center is located in Spain and focuses on treating and supporting people with an eating disorder. In addition to the location in Spain, Rise Treatment has the ambition to achieve worldwide growth. Using the holistic program, they help clients in a sustainable way to recover with Anorexia Nervosa, Bulimia Nervosa, and binge eating disorder. We are proud that we were able to take responsibility for the website, corporate identity and printed matter of Rise Treatment.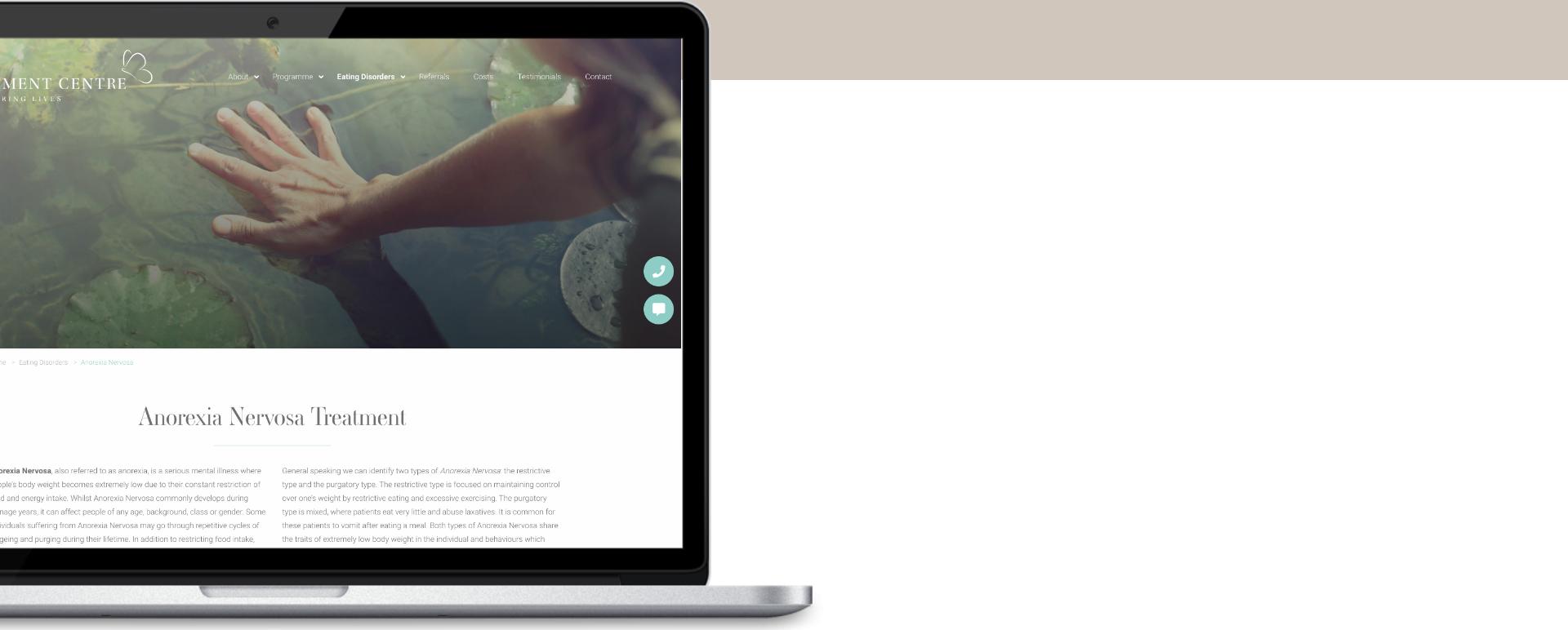 A fresh website
A customer-friendly and clear website is very important for the industry in which Rise Treatment is situated. The website not only serves as a point of contact, but it also represents the entire company. When designing the website design it was important for us to give the website a familiar and professional look. By using the right colours, call to actions and information pages, this professionalism, and reliability have been demonstrated.

Mobile friendly design
Because a large part of the target audience of Rise Treatment visits the website via their mobile devices, we have made the website mobile friendly. Therefore, it performs perfectly on all devices. We have made a separate responsive design so that the website is also user-friendly on a tablet or mobile phone. During this process, the customer journey and the expectations of the customer are of course also taken into account, as well as the points for improvement.
Social media design
Social media channels can't be missed for a company such as Rise Treatment. The target group will experience an even better service through additional contact and the extra information point. The entire house style, as used in the website design, has also been implemented in the social media channels. Beautifully formatted images with catchy quotes and a calm atmosphere can be found on the Facebook and Instagram page of Rise Treatment.

Informative brochure
We have also taken on the design and implementation of the informative brochure for Rise Treatment. This brochure describes the location in Spain, the residence where the clients are staying and the treatments that are given. Like all other channels, the folder is completely designed in the Rise Treatment house style. When developing the folder, the use of photos is very important, which is why this has certainly been taken into account during the project..

Curious about their style and website?
Go to: www.risetreatmentcentre.com