What exactly is TikTok?
TikTok is a short video sharing application that allows users to create and share 15-second videos on any topic. Its creator, Bytedance, has another version of the app, Douyin, in its home market, China. Both versions of TikTok offer a wide selection of sounds and song clips, along with the ability to add special effects and filters. You can also add videos shot on your phone. The company promotes the app as a social network for sharing videos.
What is the point of TikTok?
The most important thing to remember about TikTok is that kids and teens love it. Adults often struggle to understand the point of something in youth culture that wasn't part of their own childhood. It is a new way for Generation Z to communicate. Since the rise of social media, young people flowed from MySpace to Facebook (until their parents followed them there) to Snapchat to Instagram and now to TikTok. For Generation Z, a phone is an extension of their body.
Why is TikTok popular?
In this article, we discussed several reasons why TikTok is so popular. These reasons include:

Celebrity recommendations - several celebrities, including Jimmy Fallon, have driven the popularity of TikTok.

Localised content - the app often hosts local contests and challenges and captures local trends with localised hashtags.

Easy content creation, sharing, and viewing - because of its short format, neither the video creation nor the viewing process takes much time or effort. Also, the short video content is played as soon as a user opens the app.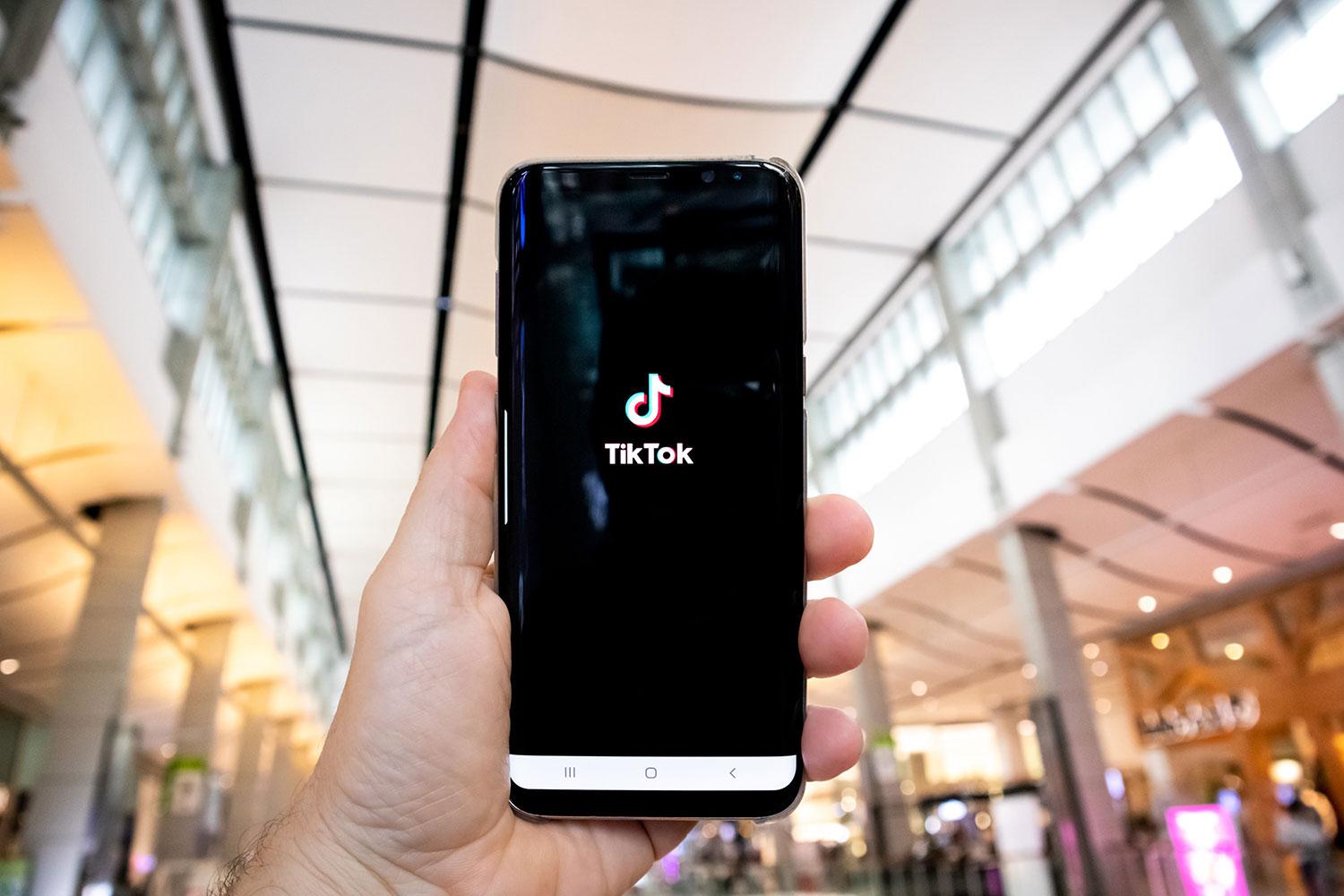 Different forms of TikTok advertising

Advertising on TikTok works a little differently than you're used to with Facebook or on Google. Below are the five different advertising options TikTok has to offer.
TikTok In-Feed Ads
The In-Feed Video Ads are seen by users when they look at "for you". The videos can be up to 60 seconds long and play automatically. Add music to your ad for an optimal experience! Users can interact with your video ad by liking, commenting, sharing, as well as looking up similar videos with the same music. How do the In-Feed Ads fit into your marketing strategy? The In-Feed Ads are especially suitable for generating brand awareness and website visitors.
TikTok Brand Takeover
Grab the attention of your target audience immediately with a Brand Takeover. The Brand Takeover is displayed full screen and goes a step further than the In-Feed Ads. This advertising opportunity has two options: an image that is visible for 3 seconds or a creative video of 3 to 5 seconds. You have the choice to advertise in different categories. Only one advertiser can claim this category per day, giving you exclusive rights for the day. Users can click through from the Brand Takeover directly to your landing page!
TikTok Topview
Topview is a video format where you present your brand in up to 60 seconds. This video is shown to users when they open the app. The video plays automatically and takes up the entire screen.
TikTok Branded Hashtag Challenge
Branded Hashtag Challenge is a powerful method to reach the right target audience. You do this with authentic content. Use influencers to make the Hashtag Challenge go viral and to create strong brand awareness and engagement. The Dutch singing duo Suzan & Freek have given their song 'Blue Day' a huge boost in popularity as a result.
TikTok Branded Effects
This form of advertising is a fun and creative way to get the word out about your brand. Branded Effects focuses on shareable stickers, filters or special effects developed especially for your brand. TikTok users can add these features to their own videos.
TikTok Ads Manager
TikTok Ads manager is not yet available in The Netherlands.
De TikTok-Pixel
The TikTok pixel is a piece of code that you install on your website that TikTok uses to monitor traffic on your website. The pixel collects data from users and sends it to ad management. This allows you as an advertiser to create a remarketing target audience and measure conversions.
Functions of TikTok-pixel:
Creating a remarketing target audience
Measure conversions (page views, add-to-carts, purchases)
Optimise ads around a target (such as conversion) so TikTok can show the ad to people with a high probability of completing a conversion
Install TikTok pixel
You install the TikTok pixel the same way as any other pixel. You paste the code on every page of your website. You can do this manually, but it is also possible to install it with Shopify or Google Tag Manager.