Social media trends 2020
For many, social media has become an important part of their lives. Some people can hardly live without it and often scroll through all channels several times a day in the hope of not missing out on anything or being the first one to know about the latest news. But, also for companies, it has become a vital part of the marketing strategy. Customers in 2020 expect they can find the information they are looking for on your social media platforms. As you might know, social media offers countless opportunities for companies. It serves as a form of branding, storytelling and customer service. However, for many companies it is difficult to stay up-to-date in this rapidly changing world. That is why we have listed the most important social media trends for 2020. Enjoy reading!
Trend 1: Connection + experience + community
In 2020 the relationship with your customer will become more important than ever. Simply sharing content that relates to your business is no longer enough. In the long run, customers will know what products you are selling and what your vision is. Social media users expect more, they feel like a relationship with the company is more important than the products/services that are being sold. It is important to respond to comments and to look at what the target group really wants. Captivating content with a funny twist, is what the customer wants!
Trend 2: Distinctive through TikTok
TikTok is one of the most recent social media apps that has been rolled out. The video network has already experienced significant growth in 2019 and currently has around 2.5 million users (In the Netherlands). The majority of these users are between the age of 12 to 18. But, more and more companies are also using this network. That is why it is certainly a trend to keep an eye on as an entrepreneur.
Trend 3: Influencers
For many years companies are using influencers for their social media strategies. Influencer marketing will continue to be very popular in 2020. The concept is to let influential people promote your products in exchange for a fee (or a free product). However, it is expected that smaller and medium-sized influencers will be more successful in 2020 than big influencers. Smaller influencers are seen as more credible by their followers.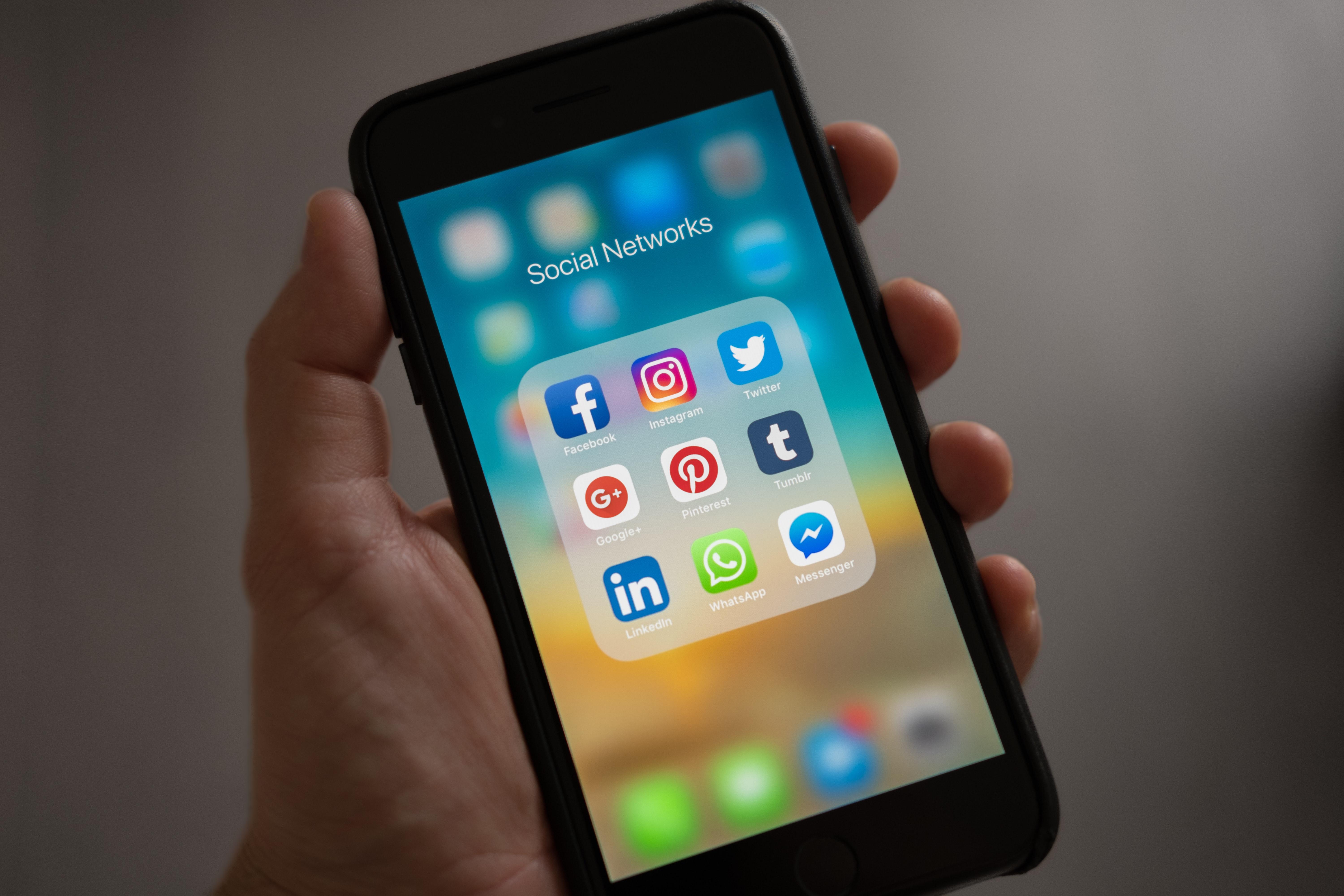 Trend 4: Stories and live streams
Last year the stories already were very popular among many Instagram and Facebook users. Nowadays, more and more companies and brands are using this. Because these stories are only visible for 24 hours, the well-known "fear-of-missing-out" has only increased. The interest in story messages is therefore incredibly large. In addition to creating original timeline messages, keep in mind to invest time in posting interesting stories!
Trend 5: Creative content
Are you present on social media? Try to stand out! We already have more than enough companies that share boring and meaningless content. Be unique and give your posts a special style that makes it easy to recognize your company. For example, make short videos or funny GIF's. This will appeal to your target group much more than long text messages full of information. This has always been an important factor, but we expect this will be even more the focus in 2020.
Trend 6: Augmented reality is growing
Augmented reality is still in development. We can expect a lot more from it in the future. This trend is more applicable to the e-commerce branch within the social media world. An example of augmented reality is the new augmented reality shopping solution that Instagram recently launched. But also the filter in the Instagram story where you can test a new kind of foundation on your own face is an example of augmented reality. We are very curious what 2020 has in store for us in the area of this trend.
Do you want to apply these social media trends within your company? Have you become enthusiastic just like us after reading these social media trends? Don't wait any longer and get started with implementing your new social media strategy. Do you have any questions about one of these trends? Is working with social media trends not your thing or are you lost in the overwhelming amount of current social media trends? Then we would like to get in touch with you. We are happy to tell you all the ins-and-outs at our office while enjoying a delicious cup of coffee!